Another Goodbye
and Good Luck!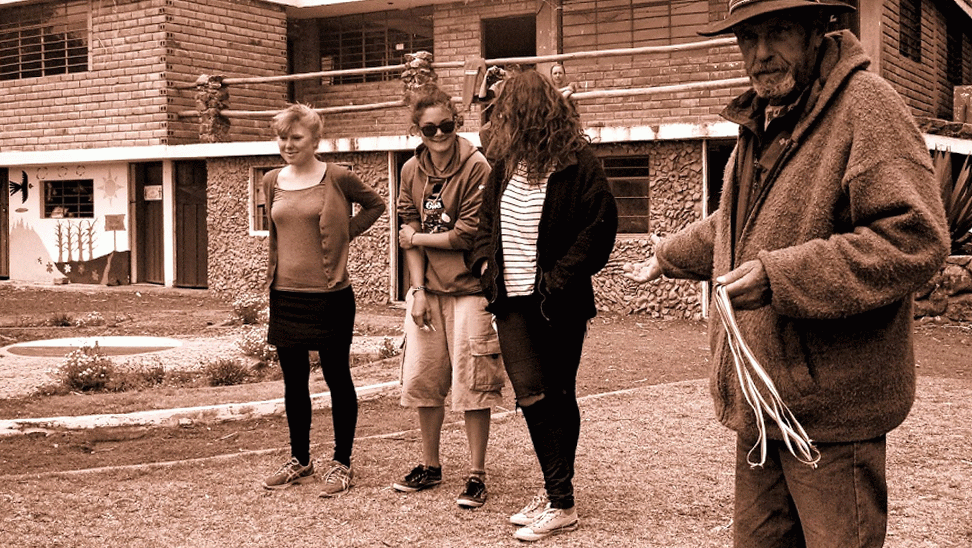 We are constantly having to say goodbye to volunteers here at Escuela Katitawa and it is always very difficult. We appreciate all that they do for us! When partaking in maintenance their contributions will remain a physical part of the school forever. When teaching they will forever remain in the memories and hearts of the children and fellow volunteers. We would like to take a moment to say thank you to the three volunteers we had to say goodbye to last Friday.
Charlotte
25 year old, from Germany
Charlotte arrived March 23rd and spent three weeks with us at the school. She taught math and English, primarily with group three, and worked with group one in the afternoons. She also had the opportunity to paint Easter eggs with the kids that will be hidden this week for the kids to find! Charlotte is now in Columbia working at another school and continuing her volunteer work.
Nora
18 year old, from Germany
Nora arrived March 24th and spent three weeks with us here, splitting her time between the Casa Comunal and the school. At the school she worked with group one, teaching them the alphabet and helping them learn to read. At the casa she worked hard to chisel in spaces for the electricity and cleaned the roof of debris. Nora has left to continue her travels through South America.
Marge
23 years old, from France
Marge arrived January 14th and spent three months with us here. Marge worked in all areas of the organization from maintenance to working at the school. Marge contributed largely in the development of the new volunteer dormitory, helping to move bricks, install the electricity and plumbing, cleaning debris from the roof of the library, and much more. She also built the casa de Tigre (house for the sheep at the school), and took care of the garden area at the school. Not to mention taking the kids on weekend trips with fellow volunteer Laura! Marge has returned to Peru to work with a group that assists children with special needs or no family.
A message from Robert
"When I started to give English lessons to a few kids here in Salasaka Central in mid 2006, my only other plan was to include a small library.
Then along came Janneke, a young lady from Holland who wanted to help out. She was my first volunteer and stayed for three months. From the small beginning in Salasaka Central, here we are today, eight years and almost 300 volunteers later...Operating what we call the Katitawa Projects, which includes The Katitawa School, a plant nursery, library and internet and soon to be inaugurated, a culture tour to Salasaka from Bañ
os.
With the exception of three paid personnel, all the work that we do is by volunteers.
So it is today that we honor Marge, Charlotte and Nora who have continued in the Katitawa tradition of giving a part of their life to helping others. Thank you very much...Viva con Dios."
We wish you luck in all of your future endeavors and hope that you will be able to return someday, even if only for a visit!
Blog by: Andi Keller, Photos by: Andi Keller & Marge Fabro